Mid season at 3-5. While I'm still hoping for a 9 game win streak and a 11-5 season, but with how we've play thus far not likely.
No idea how the Bolt's season concludes, which underclassmen enter the draft, or what our roster looks like come April.
1) Derrick "Baby Barrack" Brown (DT) AUB 6' 5" 318# -
Monster, Uber strength/power, cat quick for 318#s, devastating upfield disrupter, active HEAVY hands that need technique work, Derrick is exceptionally stout at the POA, sheds/tosses would be blockers aside w/ease.
- never thought we'd have a chance to draft him before the season started.
- 45 seconds in Derrick powerbombs a RB. Dude is nasty physical!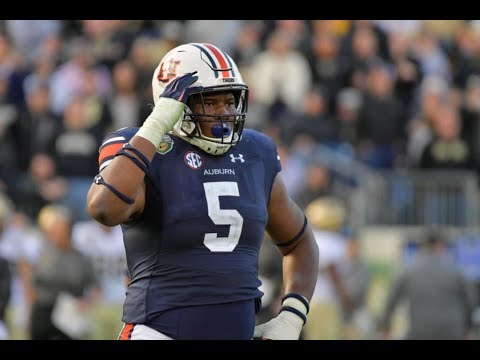 2) Ezra Cleveland (OT) BSU 6' 6'' 315# -
Excellent athlete, great feet, quality length that he uses well, tremendous body position and easily destroys 2nd/3rd level targets, protects arc with length/leverage.
- FSU game he dominated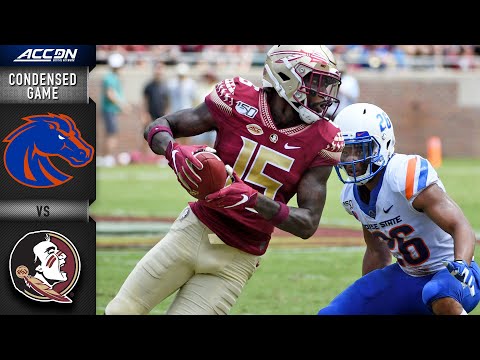 3) Ke'Shaun Vaughn (RB) VANDY 5' 10" 218# - Tough, powerful, quick, decent long speed, excellent vision, incredible contact balance, solid in blitz pickup, smart, good hands.
- another college RB that wears #5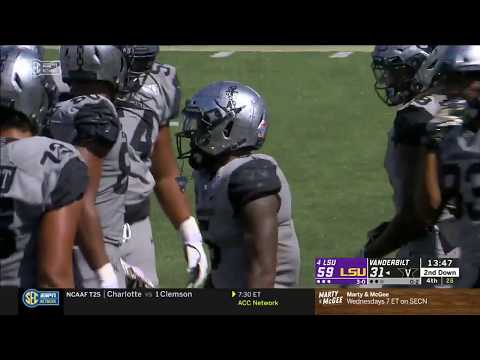 4) Cameron Dantzler (CB) MSST 6' 2" 195#
- Long, fast, excellent body control, needs to locate ball earlier to make more plays, good hands, tough/physical tackler, good feet but has correctable backpedal plant issue.
- playmaker with length speed as a boundary CB.




5) Charlie Taumoepoeu (TE) PSU (Portland St) 6' 3" 245# - Bigtime athlete, great hands, RAC all day, decent blocker but needs coaching (mentality is there), excellent route tree.
-this kid could be a huge steal!

6) De'Jon Harris (ILB) ARK 6' 245# - Aggressive, physical, tough run stopper w/ very good athleticism, smart, lacks height/length in PD, solid M2M skills vs RBs.

7) Adam Holtorf (OC/OG) KST 6' 4" 305# - Competitor, Uber consistent, excellent fundamentals, 35+ starts at OC, marginal athlete, quick hand strikes, will need to improve anchor strength.
​​​​​​​-2018 MSST Game. More than holds his own vs the premier IDL of the 2019 draft class.